Once I made a list of all inspiring artists, which I follow on my Instagram @jinn.twai … and suddenly got an idea to share them also with you!
For inspiration, admiration or just another source of art posters? Stay with me and browse through these amazing and talented people!
Inspiring Artists – Illustrators
Elin is a freelance illustrator from Wales who's now based in Cornwalll, with a BA Hons Degree in Illustration from Falmouth University. Her work is inspired by the natural world, folklore and folk traditions, particularly those Welsh and Cornish.

A passion for storytelling and the celebration and protection of our natural world has been a constant drive within her work. Through the power of imagination and imagery, she aims to deepen our connection to the natural environment, reflecting stories of the landscape, in a world that is often focused on the modern and material.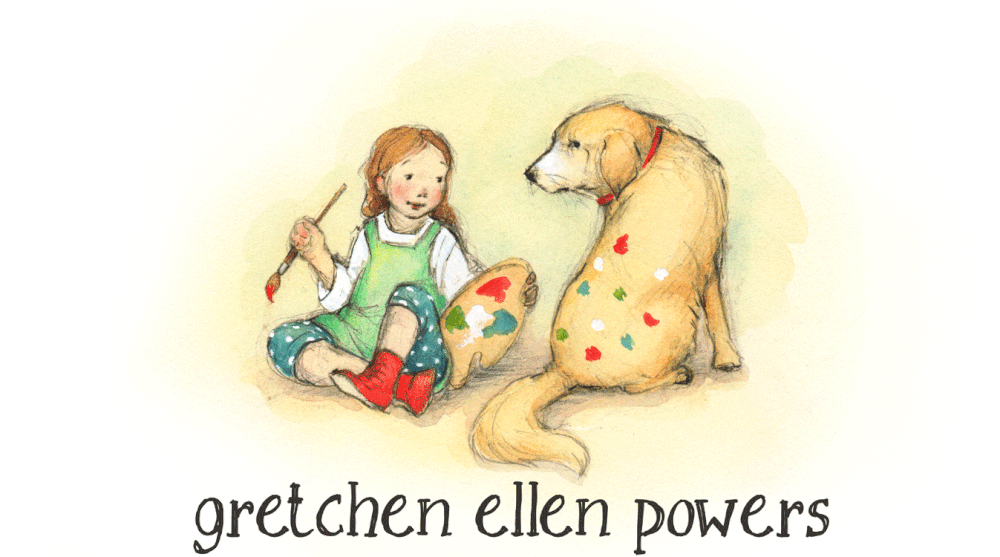 Artist and illustrator residing among the tall trees of Michigan. Inspired by nature and everyday living.
I love that through painting and sketching I can share my dreams with those around me! Through my work I enjoy lassoing characters from my imagination and cradling them in all of the everyday good things. There's always a bee in my bonnet, and I'm merely in the constant pursuit of capturing it. I enjoy combining realism with the surreal, to merge the heart with the mind.

Gretchen Ellen Powers
Freelance Illustrator and photographer from Czech Republic, who relax by painting and creating all different projects.
I see myself as an amateur photographer and illustrator. In my everyday life, I go to work and paint or take photos just in my free time.

Painting and drawing have been part of me since my childhood, so it's impossible to say when it all started. I used to paint all the time as a child, around my twenties I started taking pictures and I gave up on painting for a while. I didn't find my love for painting until I was around 30 years old.
Please follow and have a look at Dannie's artwork on her Instagram as well or support her through a purchase in her online shop within the link down below.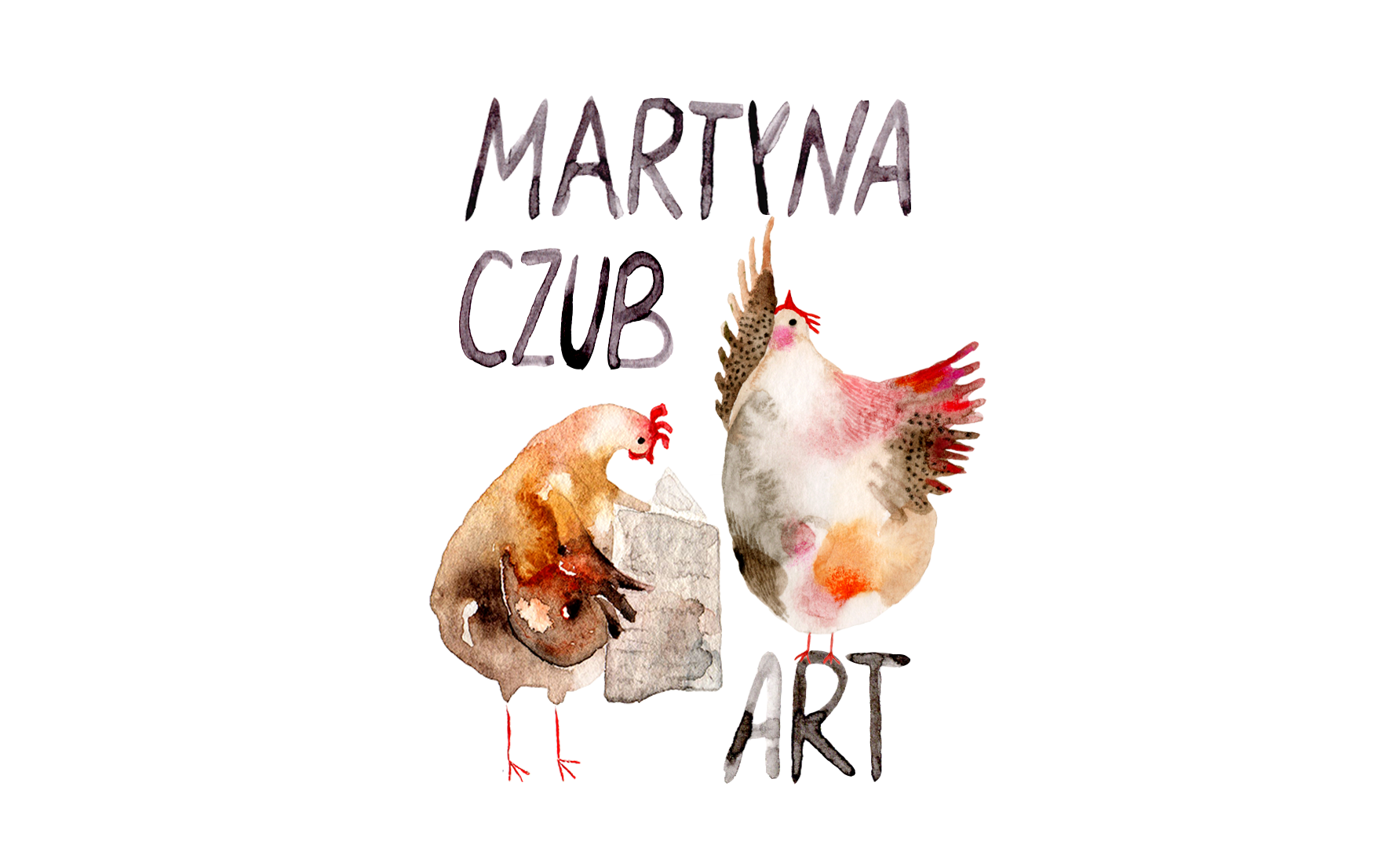 Hello there! I am a Polish artist living in Canada. Right now I live in Nova Scotia and I am so much in love with this place! I am a big nature enthusiast. It is nature that inspires me the most. I love painting plants, landscapes, and animals, especially birds. I also really enjoy creating patterns for fabrics. I sometimes sew. I am crazy about a sustainable lifestyle! Together with my partner, we plan to have a self-sufficient house with a big garden and a small (or big!) flock of chickens. And we're realizing our dream step by step and very slowly.

Martyna Czub
A painter and illustrator of vibrant colourful figurative landscapes ie: undulating countryside, markets, pubs, cafes, French farming scenes and coastal/beach scenes usually featuring dogs and cats and often farm animals – sheep, donkeys, cows, hens etc..
I use light, fast watercolour and acrylic inks which have good reproduction qualities and designer gouache. I paint on very heavy watercolour paper that doesn't need stretching. I use size 0 brushes, a sharpened end of paintbrush to scratch out detail, my fingers, splatter bristle brush, salt for colour dispersal.

I use recycled plastic mouldings and lids to mix colours in. I work on one piece at a time. I work from memory, sketches and photos as I don't like painting outside or with people looking on. The initial idea is very loosely mapped out so that the painting can feel spontaneous, and not like painting by numbers. I take roughly a week to complete an artwork, but commissions take longer as there are more specific requirements usually.

Lisa Graa jensen
I am a painter and picture-story-teller, working from home in my native Scotland, where I am surrounded by big beautiful hills and woods and wild things (my two boys, owls, foxes, blackbirds and bumblebees). I am inspired by the wild, its lore and its creatures; I also love the wild inside, and the symbols we use to express what goes on in there. I strive to express wildness, whimsy and wonder in equal measures.
I paint to connect; I see the purpose of creating as providing a conduit for people to feel connected with their wild self, their child self; their furred, feathered, winged, untamed self. The subjects I paint are either engaged in a deep, soulful hug, or in magical flight – the flight of the unfettered imagination; always in connection with a spirit creature, to represent a connection with the wild within.
I see this as important because I see in the world so much disconnect with nature, with wildness, with our deepest instincts. I understand it as a longing and hope for peace, reassurance, healing. More often than not I paint children with their animals; in trusting, protective and protected embraces with their wild selves. I see trust and love and wildness as crucial things that need to be expressed and shared.
Based in Stockholm, Malin Gyllensvaan has been developing her lush, ethereal style since she was a child. Inspired by vintage botanical studies, her illustrations are a homage to the natural world, rendered in pencil and gouache. Over the years, her creations have adorned everything from stationery, puzzles, packaging, textiles for both home and fashion, as well as illustrations for books.

Malin Gyllensvaan
Pattern designer | Illustrator | Watercolorist from Poland 🇵🇱
This amazing artist with her artwork always pleased my heart. Just all the beautiful and tender drawings for children have its own stories and feelings as well.

Make sure to follow her on the Instagram and support as well!

You can buy her posters online, too!
Painter • Illustrator • Surface Pattern Designer
Watercolor 🤍
Stunning art and illustrations by Iss Mueller will mesmerize your heart with its magical and very soft touch.
Illustrations leading to the final products of wallpapers, posters and patterns are perfect not just for children but adults as well.
Unfortunately I couldn't find more links to this amazing artist, so here is just an Instagram link and a mail address.
My background is in the theatre. I trained as an actor and have spent many years touring with theatre companies. I was born in Newcastle and am now based in the Essex coastal town of Wivenhoe, where the sea and land merge in mud flats, marshland and flooded fields..

Sometimes I work as an actor, sometimes as a theatre director but always as a painter. Painting threads through everything; it's a continuum. I paint every day, it's the first thing I do when I wake in the morning and I usually carry on through to the end of the day interspersing it with the activities of daily life.

When work takes me away from home I have paints with me and scavenge pieces of cardboard to paint on. I work mainly in acrylics and the process is of layer upon layer of adjustment. My studio is at home next to the kitchen so it's easy to load the dishwasher, chop some vegetables or hang the washing out whilst waiting for a layer of paint to dry.

Barbara Peirson
Kenzie Elston has been surrounded by creativity since she was born.
As a daughter of a graphic designer, some of her earliest memories are crafting with her mom, making physical dolls out of her quirky childhood drawings and creating stories through tag team doodles. Growing up in a creative environment fueled Kenzie to follow her lifelong passion and pursue a degree in graphic design.

After graduating from the University of Cincinnati's esteemed design school, DAAP, Kenzie assumed a position as a designer for a branding agency. Her love for pattern and illustration was largely utilized in designing for some of Procter & Gamble's most recognizable brands, namely Pampers and Always. After 5 years in this position, Kenzie followed her heart to join her own parents' design and licensing firm, Olika.

Outside of work, Kenzie is a notorious collector of sketchbooks, antique tchotchkes, and novels. She lives for her daily dance parties with her 4 year old and 2 year old sons, and she believes that a chocolate sundae with rainbow sprinkles can cure anything.

Kenzie Kae

Hi!My name is Rita Gould. I am a Russian independent artist and illustrator living in the UK, Staffordshire.
Here on Etsy you will find a big range of products inspired by my childhood memories, love for insects and things that you would see in gardens or in the wild. I am blown away with endless beauty of the forests, rivers, gardens and creatures living among them.
I am very passionate about moths in particular, you will find a big range of products with these insects pictured. This comes from my childhood when at the age of 10 I started studying them, keeping dairy and trying to draw them.I use watercolours mostly to draw, then I add some more intricate details digitally to create compositions for posters, postcards, patterns.I would love to hear any comments or feedback about my work – or if you need any help with your order feel free to get in touch.If you'd like to keep up with my latest products, newest paintings , follow me on Instagram
Inspiring artists? Creators, painters, illustrators, photographers, designers?
Are you one of the them?
If you are one of them and would like to share your art journey with us and be part of the ART WITH STORIES project, please send me a note at jinntwai@gmail.com!
Paint. Love and Create & get inspired by
INSPIRING ARTISTS
I have never studied Art school so everything for me was and still is just a long journey of learning, trying and failing.
I don't even know much about all the big and famous worldwide artists as I always hated history and remembering dates and years, what, why and when, couldn't stay in my brain and memory at all. Yet I enjoy visiting art galleries and museums very much!
Instead of learning about past (even though it is important) I really like and am so happy about discovering current small or big artists, who create in different styles and with different stories. Those artists, which I can support by buying some artwork or just following their stories within the Instagram, makes me so excited.
So here i am bringing some of my favourite inspiring artists and illustrators to you!